Buy #AvsFam gear
Awesome hockey shirts, for awesome hockey people!
Landy-Scotch - Stickers, Bottle Labels and Magnets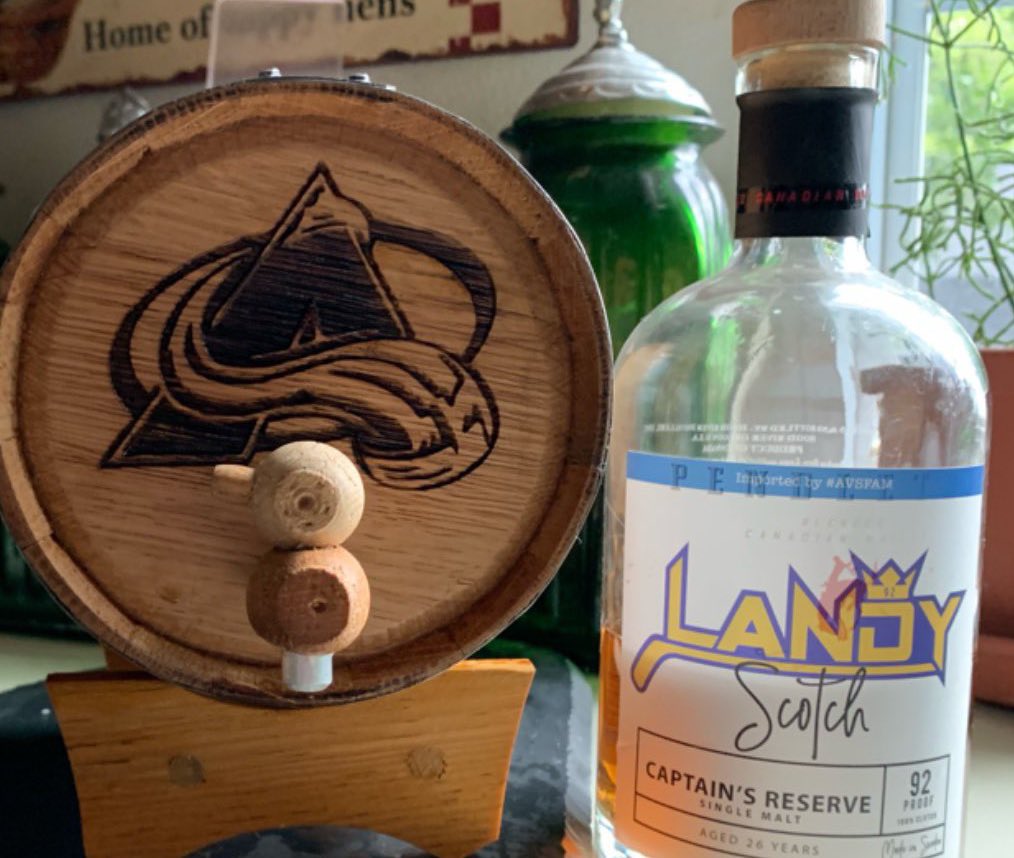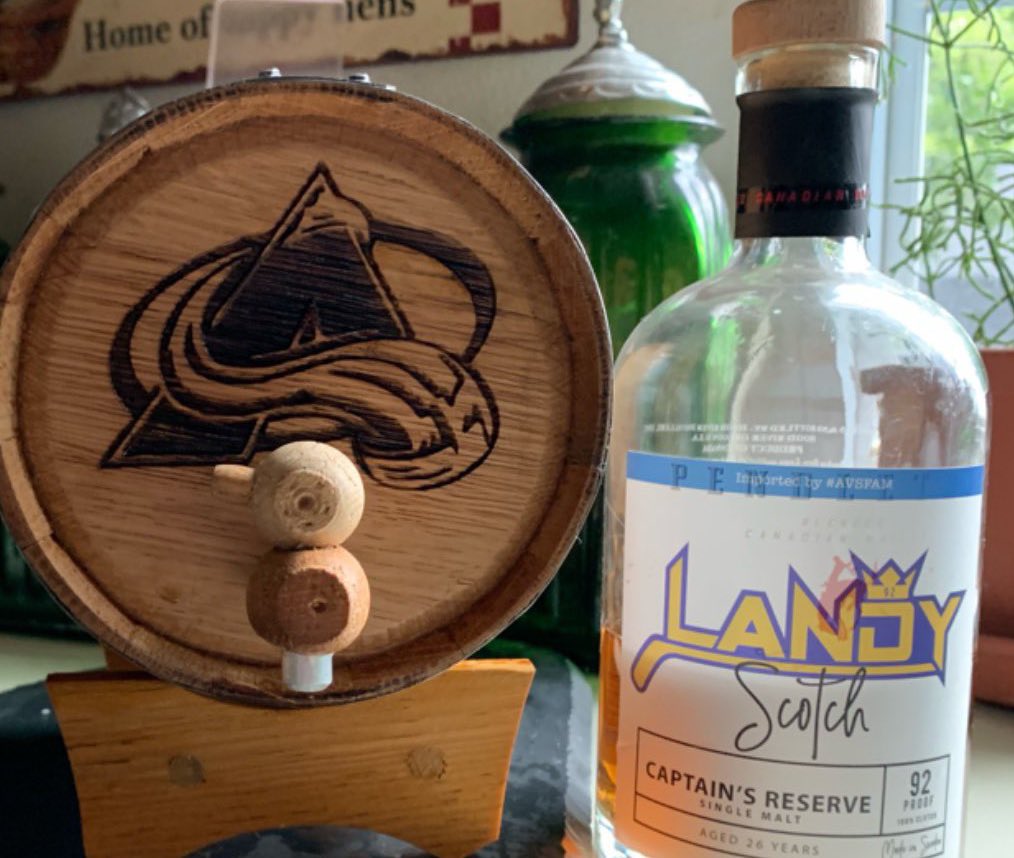 Landy-Scotch - Stickers, Bottle Labels and Magnets
Only 6 available
Origin story:
Once upon a passionate outburst Marc Rycroft in a freestyle rap style description of a Gabe Landeskog goal used the term "Right up top, where mom keeps the Landy-Scotch" and the rest is history. It's the perfect term to describe what Gabe does in front of the opponents net. He's got tips like a 6'8" NBA player has hops. He's got redirections that make super hero blush. Thus, Landy-Scotch is born. While you can apply these stickers and labels however you want, here's how we've dreamt it up.
Landy-Scotch Labels - Find your favorite bottle of Scotch (or whatever puts sprinkles on your donut), soak the label off of it, let dry and apply the new Landy-Scotch label.
Landy-Scotch Sticker - Buy a VOSS water bottle (large is best) and apply the sticker to your bottle. Either leave it as the only stick on the bottle for emphasis or fill in the blank spaces with other #AvsFam Stickers. These glass VOSS water bottles are not only BPA free but also cheaper than a plastic water bottle. AND, if you like to mess with people heads, they will wonder if the bottle is full of liquor.
4x4 in size

Roll Labels (like the kind a liquor company would use)

Stickers…. like stickers

Magnets… because some people have commitment issues and need to re-stick. Also, maybe you don't always want it on the fridge with certain company.
The Landy-Scotch Magnets - We find metal to be the move here. Mostly refrigerators and tool chests.
As for an official recipe book of Landy-Scotch inspired cocktails, we leave that for you to tell us.
While this goes without saying, please don't get drunk and drive. It's stupid and you never now, you might just kill the next NHL superstar. Don't be that person.
Ask your doctor if Landy-Scotch is right for you.